Synchronize Bookings Event Types between google and create bookings on your website with google calendar.
Set more on your personal Google Calendar, Gather insightful information on who scheduled and booking or events.
To sync Bookings & Events on Google Calendar integrate with few clicks
1. Go to Integrations >> Booking Integration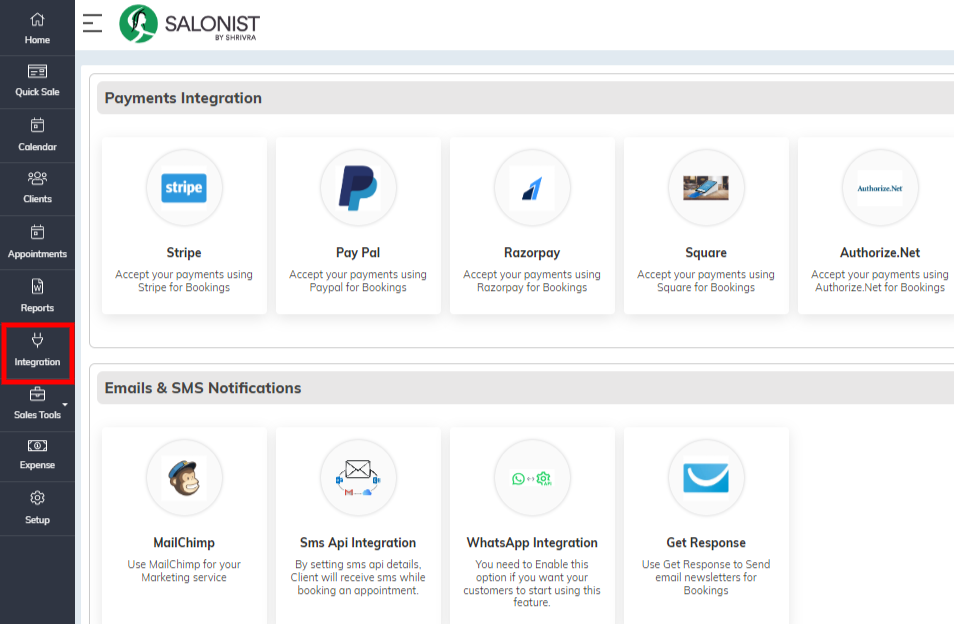 2. Click on Google Calendar


Follow described steps :
Click on Google Sync and a popup will appear to sign in into the google account.
After signing into the google account, your google calendar will be integrated with Salonist. it basically allows users to Create and Edit events. For making events and booking on google calendar click on Google Sync button.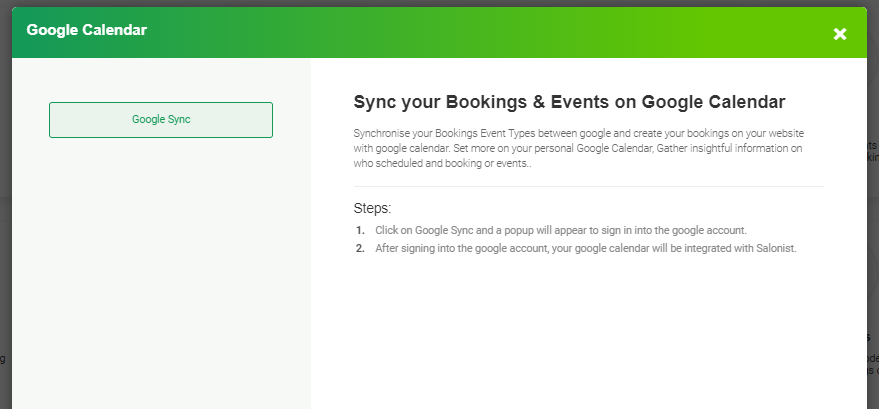 Also, here is the video tutorial for your reference