Under Quick Sale, while entering the details in the bill including clients name, services the client opt for, now while choosing the payment methods if the Client asks for making half payment through cash and half payment through card.
So you can adjust the payment Enter the amount that is to be paid through cash and then select the Cash payment mode. then box will show the remaining amount left, similarly select the 2nd payment method card
However, Click on Save Button, to generate the Invoice.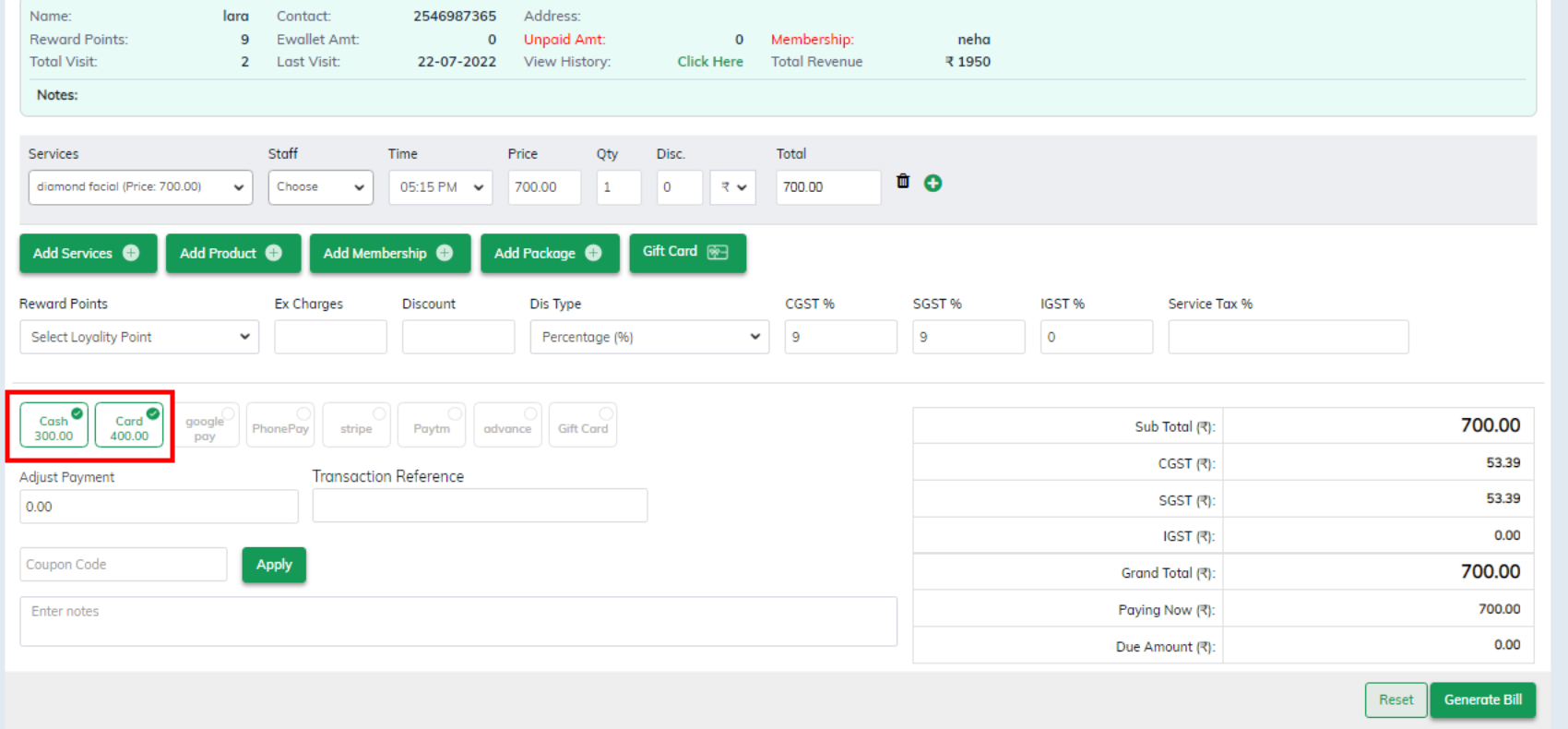 Also, here is the video tutorial for your reference