Cashbook feature is also available in salonist,
Go to Cashbook, Click on Add to do entries in the cashbook.

In the
Opening Cash
column, fill the quantity of cash which you are having, when you open the salon in the morning. After putting the opening cash, click on
Save
and then
Update
it.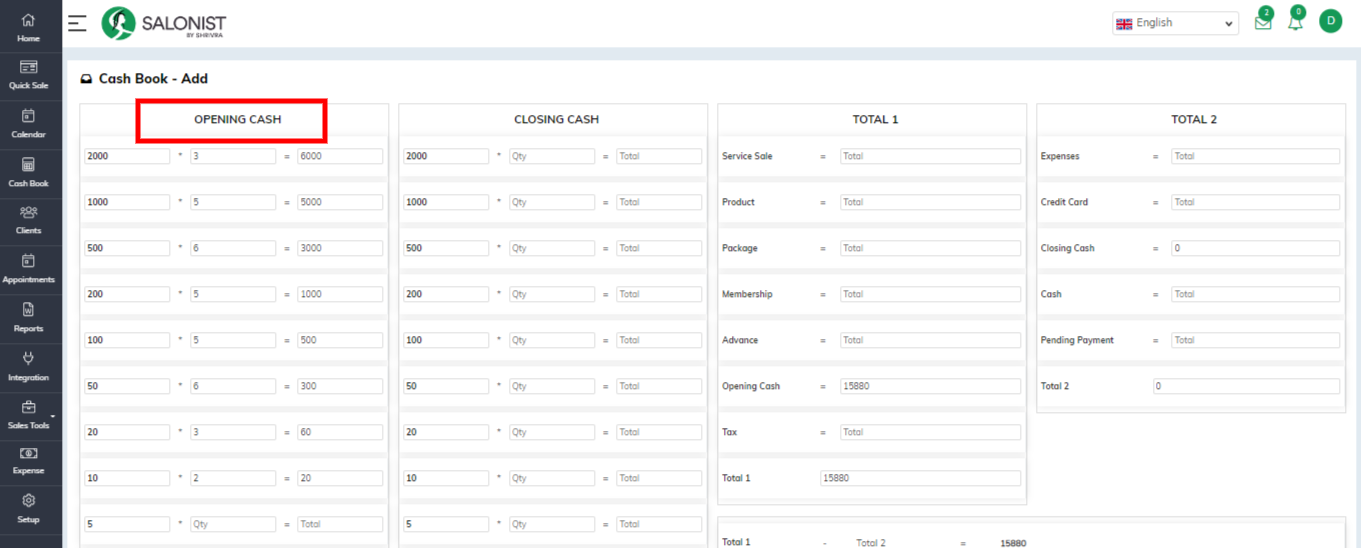 Then, in the evening, when you are going to close the salon, put the quantity of cash you are having in the Closing Cash column and then click on Save & Close and then Update it. By clicking on Save & Close, you are closing the register for the day.
The values in
Total 1
column and
Total 2
column will be fetched automatically from the software. You dont need to fill anything in that columns. Total 1 will include your todays sales and and Total 2 will include the expenses for the day.