Setup your online booking page including your Business Logo, Cover Image, Display your recent promotions and inside view of your business to attract more customers
To setup the booking page,
1.Go to Setup >> Booking Settings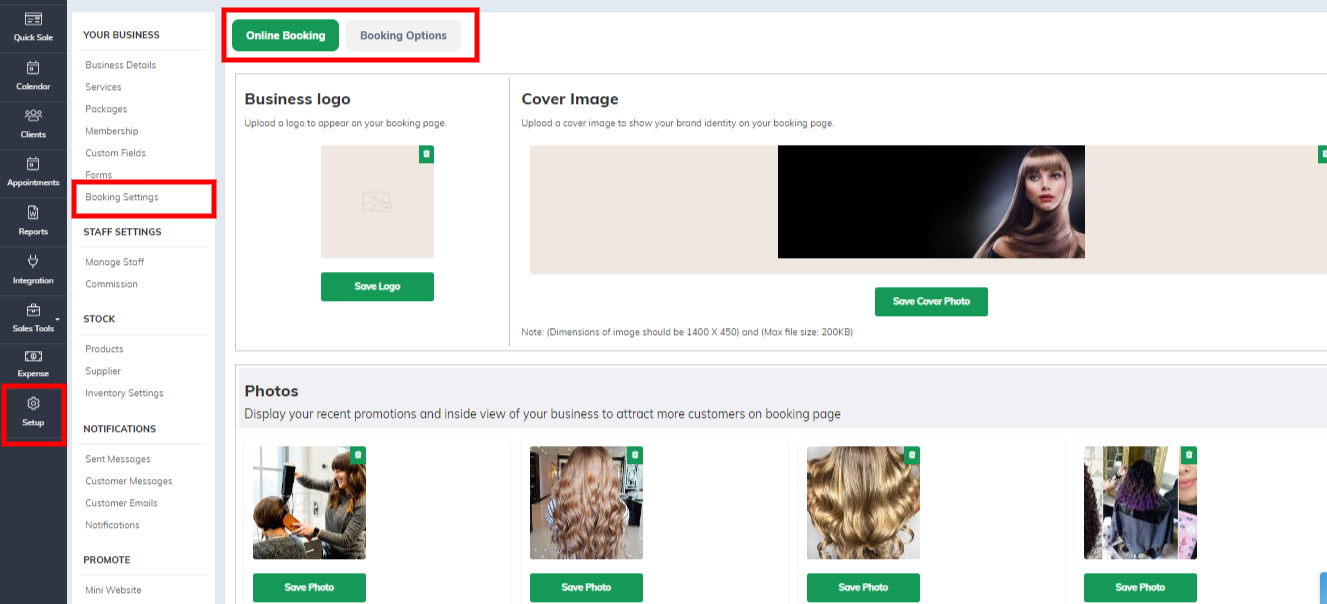 2. After setting up everything, Select the template you want to show to your clients to accept bookings. Click on View
Share your online booking link with your clients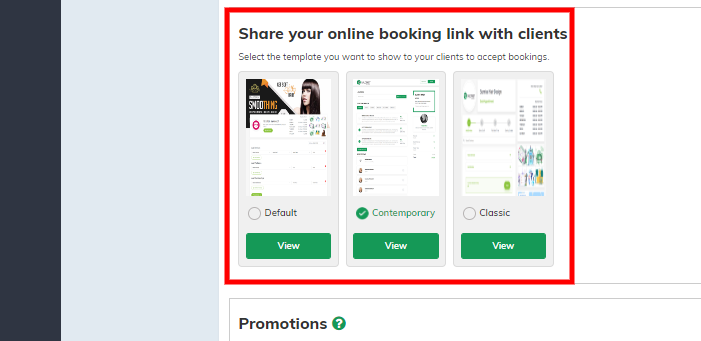 This is how the online booking page will look like where client can self book the appointment according to the availability. You can also allow the packages and membership to be available on the booking page.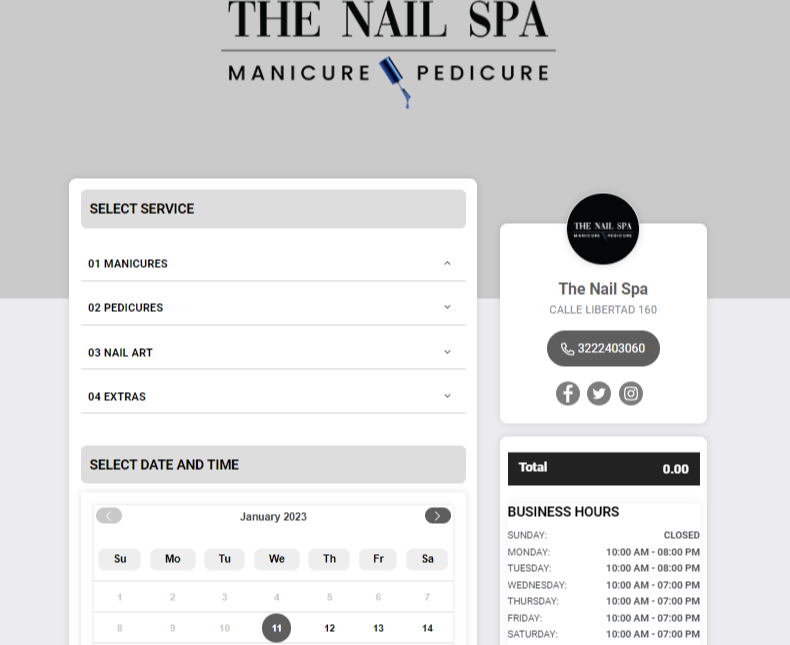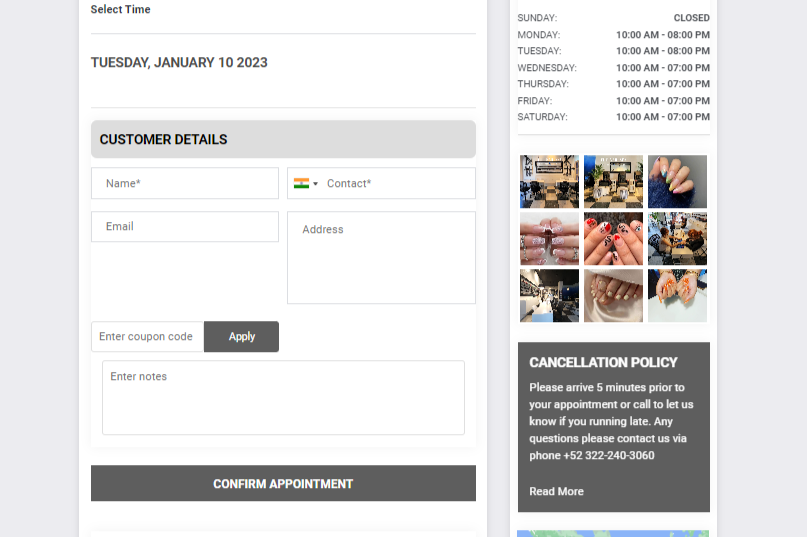 After the booking is done it will reflect under Calendar section where admin can make it confirmed or complete.