So once the client took the services on the slot booked by him/her.
Click on the Appointment is turn its status to completed as showing below.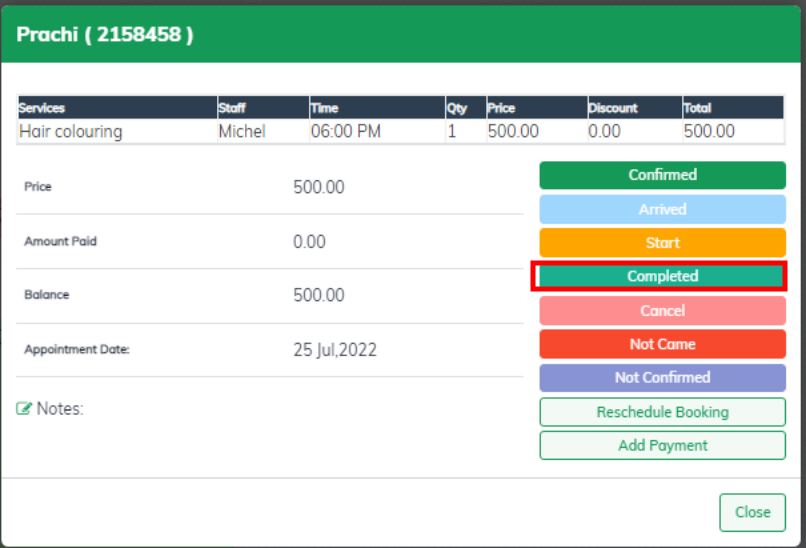 Once you clicked on complete
The system will redirect you to the Invoice module where the admin or staff can generate the Invoice at the name of client by selecting payment method.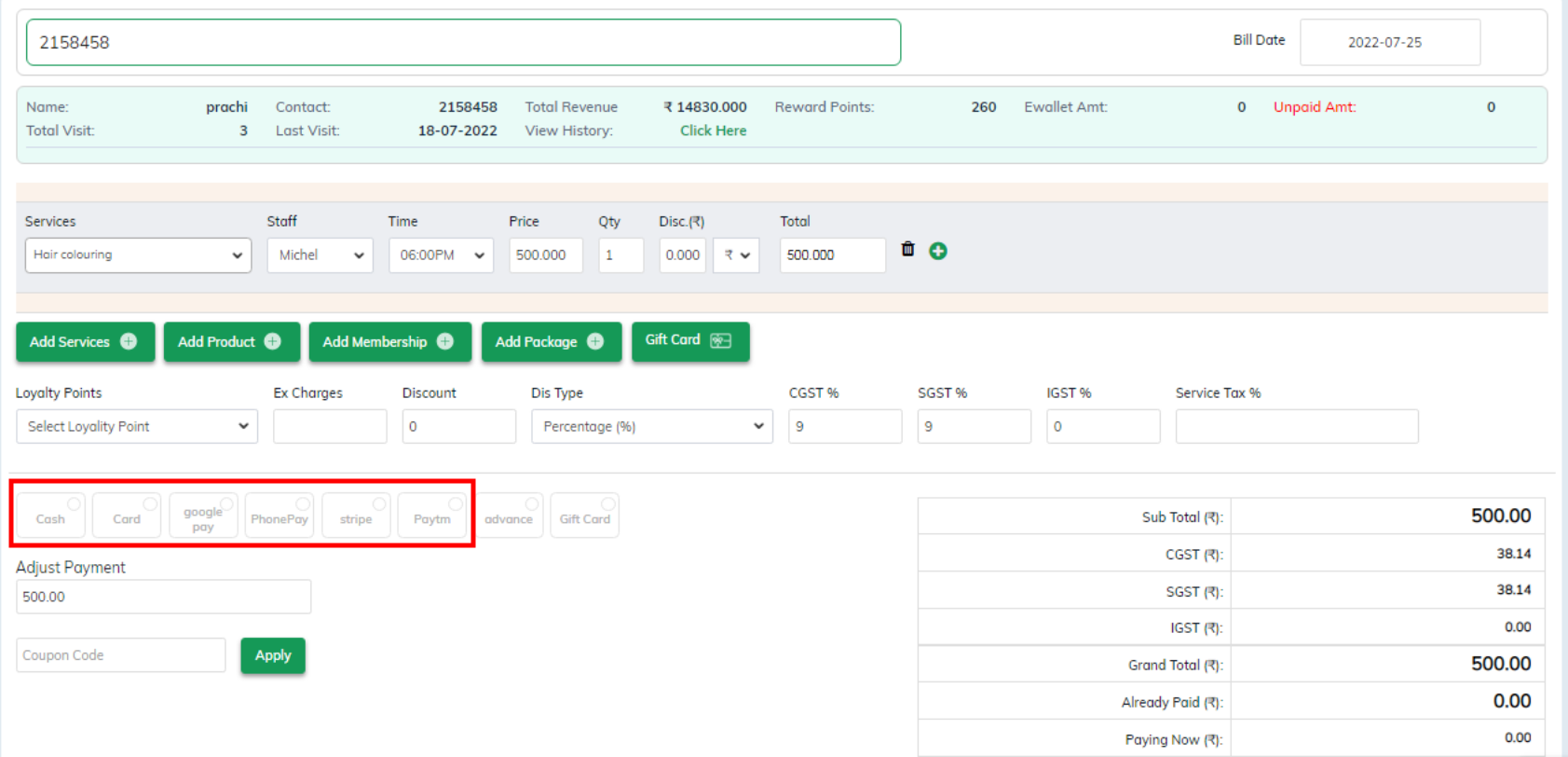 Also, here is the video tutorial for your reference