Salonist provides you full fledged listing of the clients with Pending Amounts/payments.
To check :
1. Go to Reports >> Pending Amount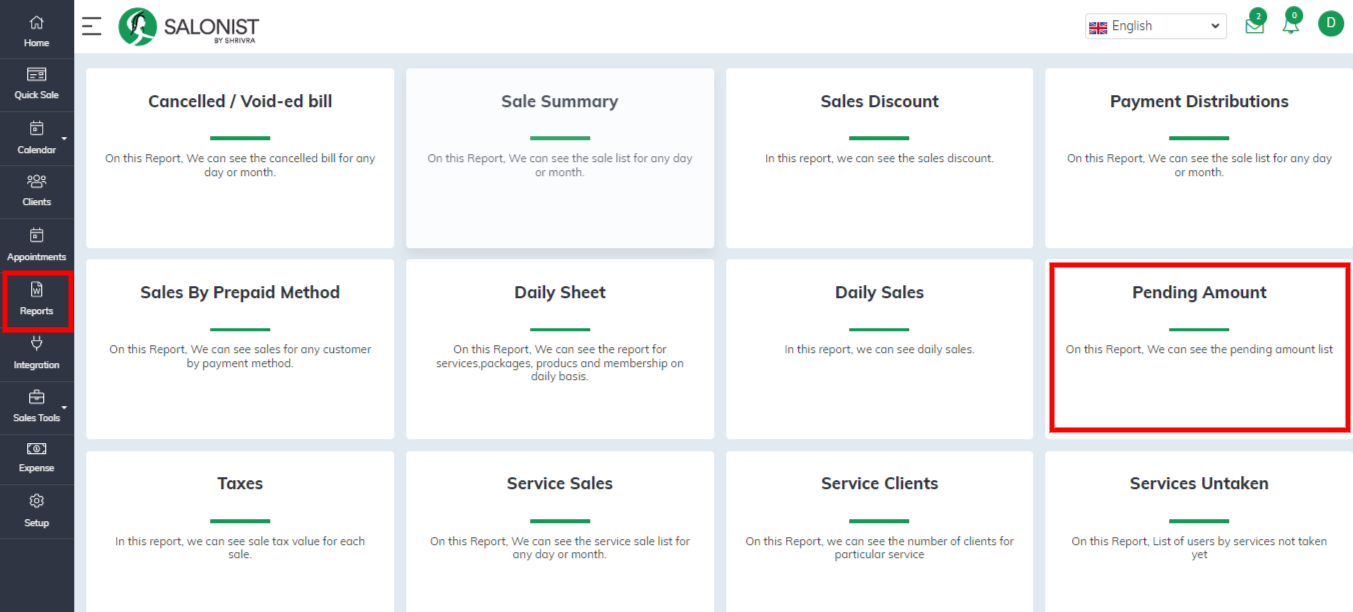 Here, you can see the total number of bill with pending amount. will show the total price of the service, Amount paid by the customer and the pending Amount.

Moreover, you can search a particular customer by Name or Contact number.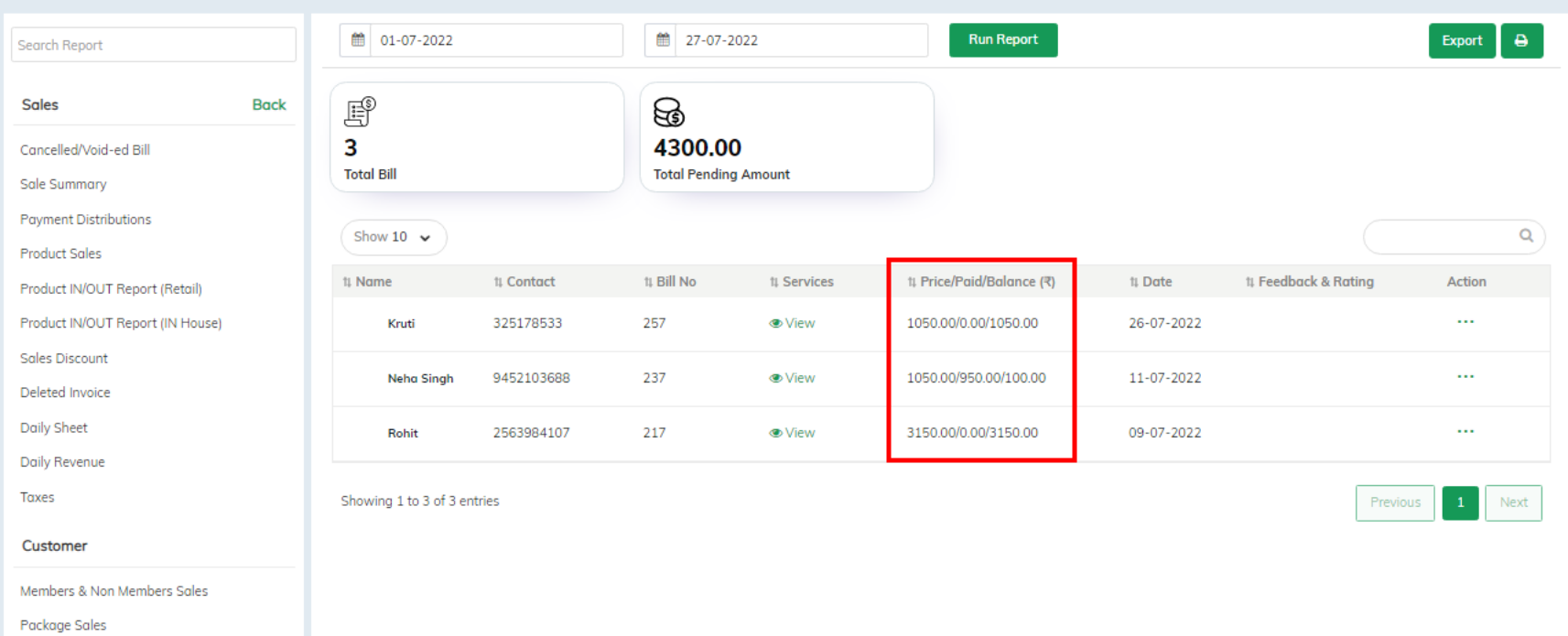 Also, here is the video tutorial for your reference