Get Response is an email marketing platform. It enables you to create a valuable marketing list of partners and clients, so you can develop relationships with them and build a responsive and profitable customer base.
To integrate Get Response with Salonist
1. Go to Integration >> Get Response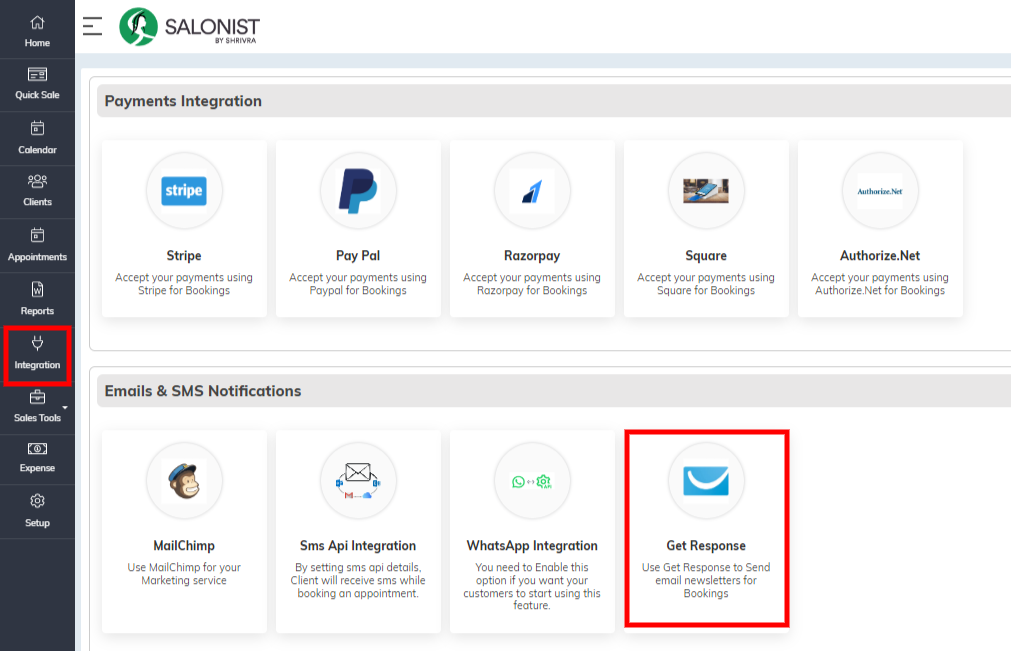 Follow the steps mentioned
2. Enter Get Response API Key and Campaign ID
3. Click on Save.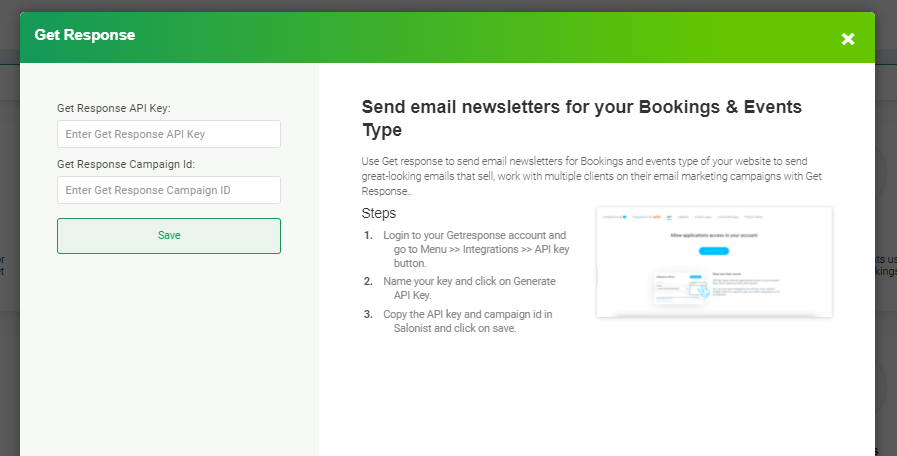 Also, here is the video tutorial for your reference