Set Booking Page on Weebly. Use embed code and Salonist booking Page to your Weebly website for scheduling bookings from your Weebly site.
1. Go to Integrations >> Booking Integration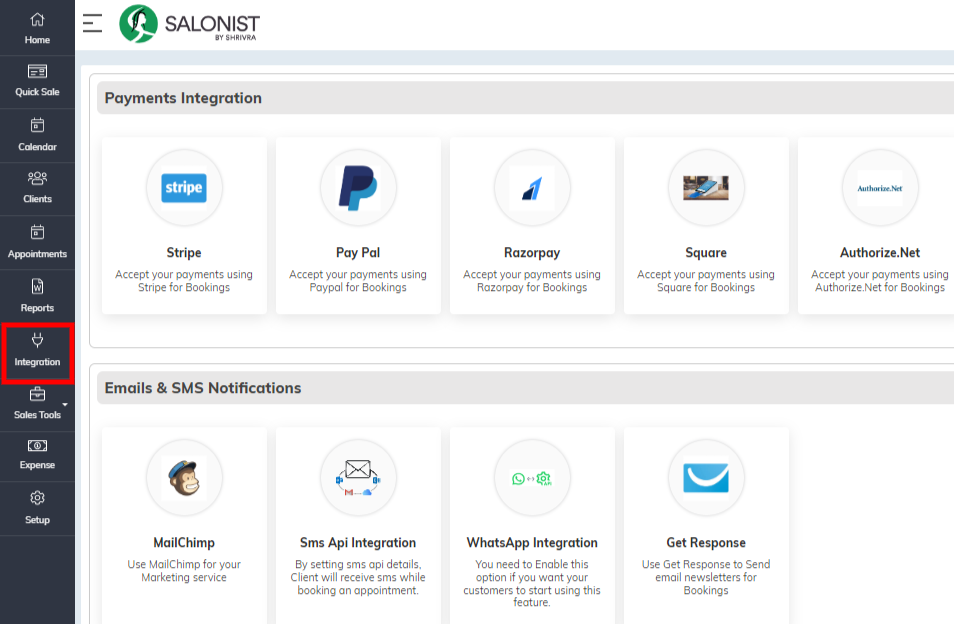 2. Click on Weebly

Here you can follow the described steps and integrate easily.
Copy the embedded code from Salonist and log in to Weebly.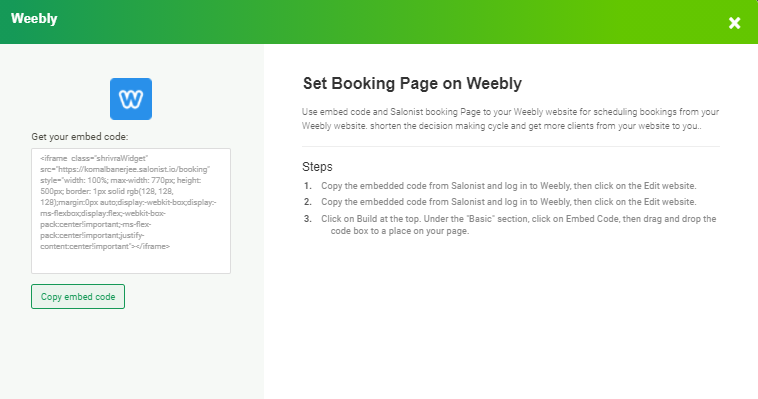 Also, here is the video tutorial for your reference