Add online bookings inside a page on your own website to let your Customers Book Appointments Directly From Your Website.
Adjust the frame height to suit your page layout, then copy the embed code to add in your webpage HTML
To link the booking page with website
1.Go to Integration >> Booking Integration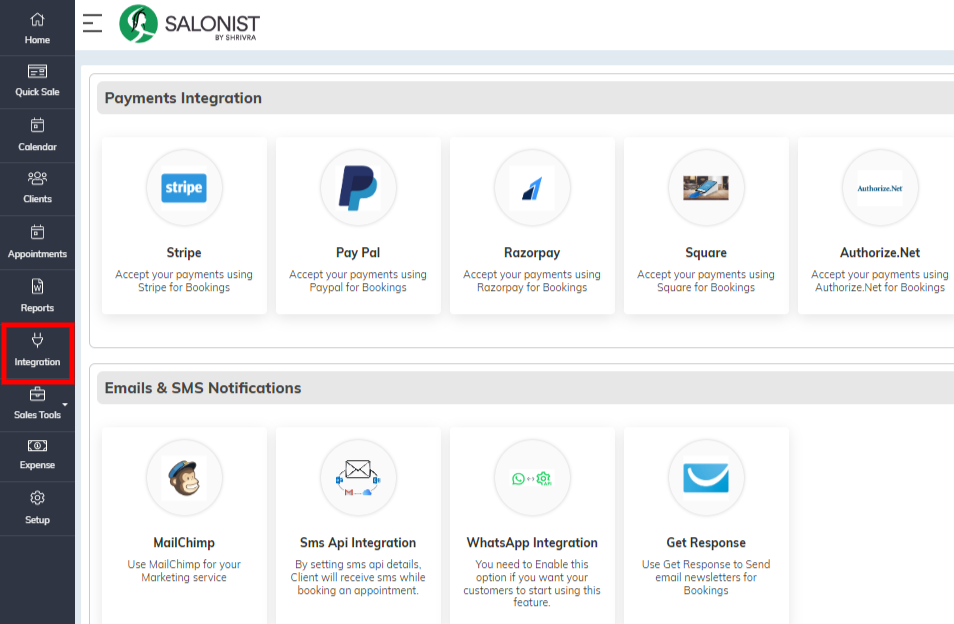 2. Click on Booking Widget

To integrate booking widget, Enter your email address and click on send email. Follow the steps mentioned and easily make it done.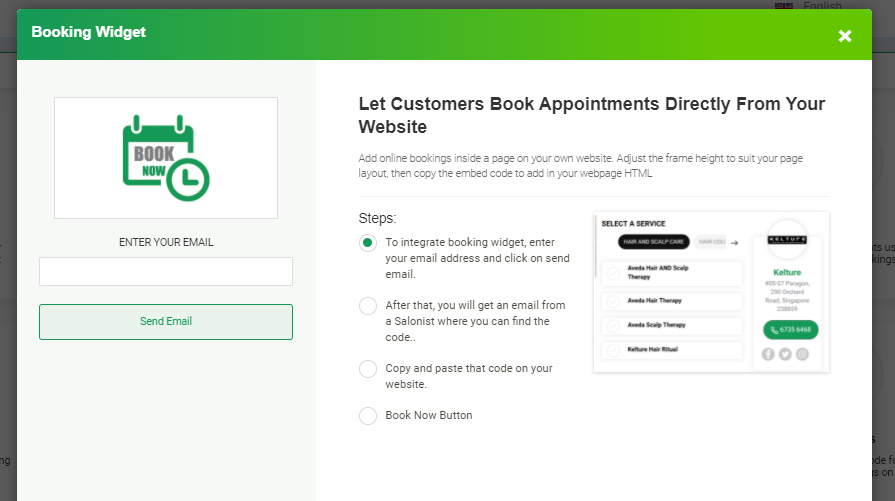 Also, here is the video tutorial for your reference