Here are the following steps to Return inventory to warehouse.
1. Go to Setup >> Products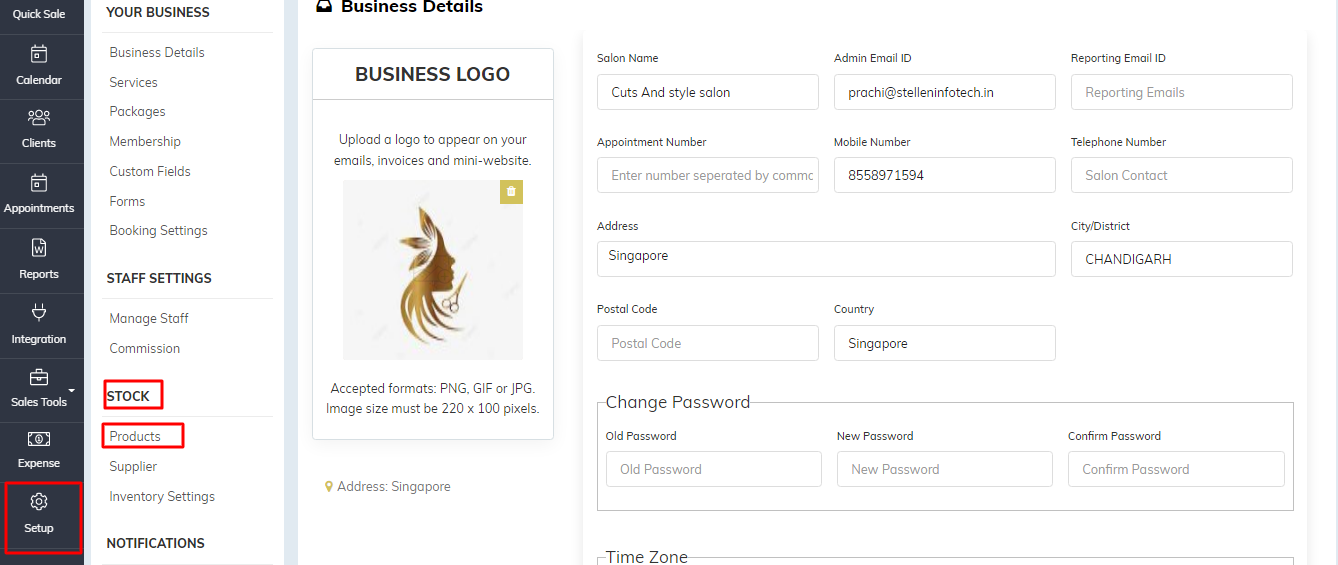 2. Click on Return order > Inventory return

3. Now search the product name in search Bar ( which you want to return back)

4. Put the product quantity in > Return search bar like how much quantity you want to transfer back.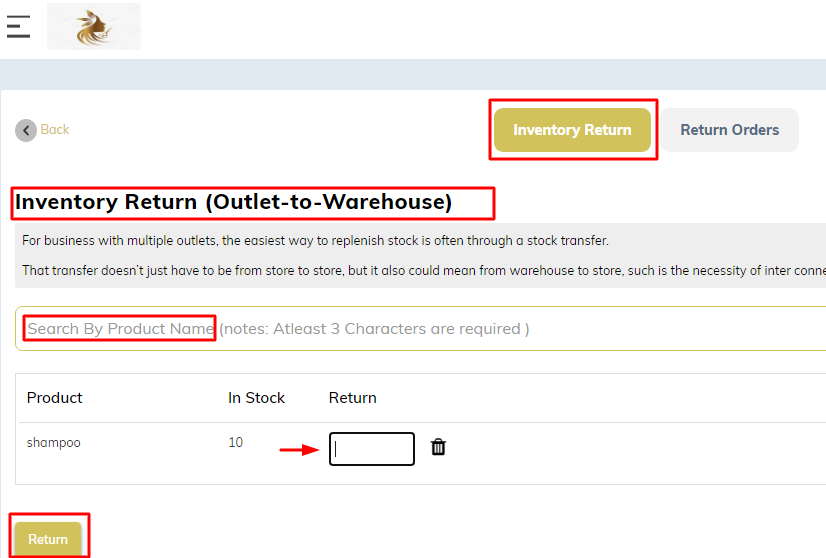 5. Now click on Return
Also, here is the video tutorial for your reference