To add a social media link on an online booking page here are the following steps to do so:
1. Go to Set up >> Booking settings >> Online Booking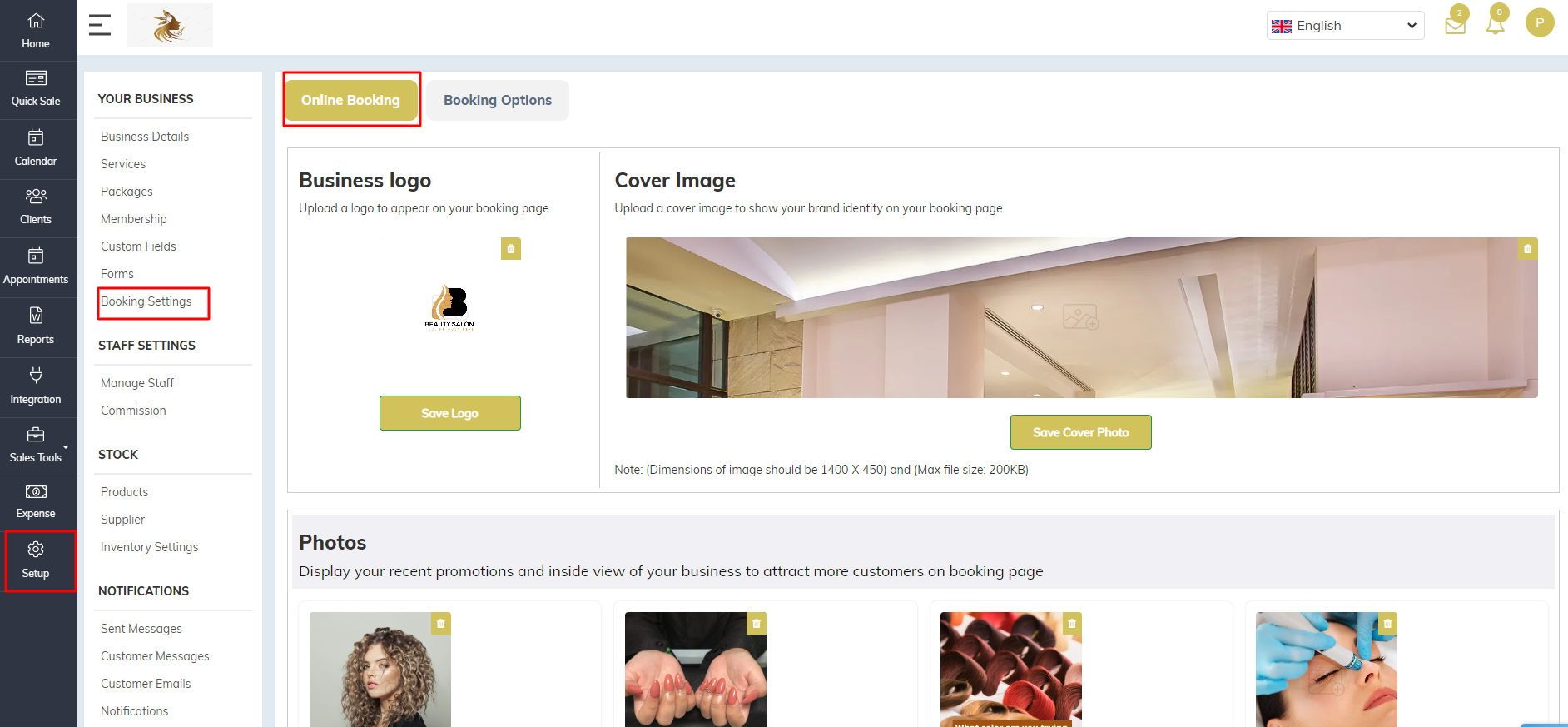 Scroll a little
2. Under Get Social you can enter your social networking accounts to display on your booking page to increase your business.

Also, here is the video tutorial for your reference