Easily create and assign unlimited packages for different occasions, Boost your business.
Here are the steps to do so :
To add the package
1. Go to Setup >> Packages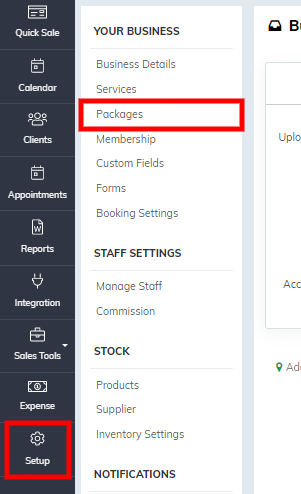 2. Click on Add Package

3. Now firstly you have to give the Package Name (it can be any package for skin care or for bleaching)
4. Select bundle of services one by one. (Ex. you offering 5 different service under special offer price for any occasion)
5. Now after selecting services software will auto give the total amount of all service, You will have to add the Special Price which you are offering to the client
Ex. As in screenshot there are 4 service package, the total amount is 1810 but we are giving on special price, in just 1400.
6. Add the validity of the package, click on Save.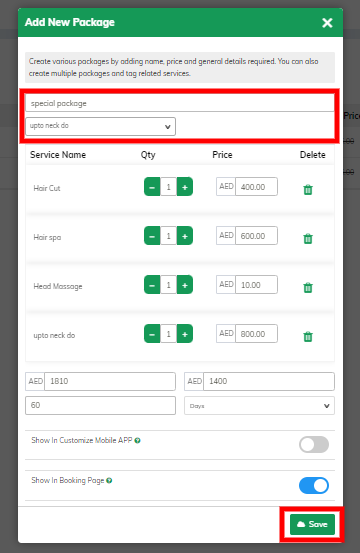 To assign the package
1. Go to Quicksale
2. Add Client Name under search box
3. Click on Add Package
4. Select the package that you have created for the client
Then package will appear like as in screenshot
5. Select the payment method by which client paying for the package
6. Click on Generate Bill, Package will be assigned to that client and to check, you can again visit to Quicksale, put Client name and see package will reflect there with all pending services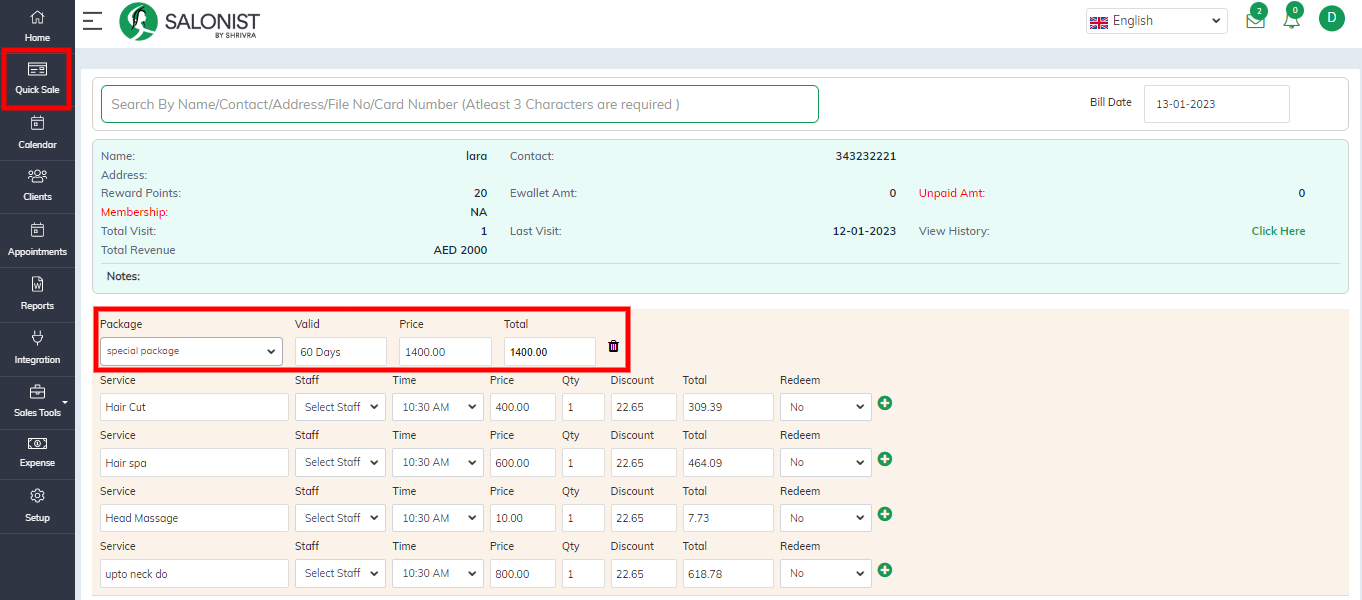 Also, here is the video tutorial for your reference