Salonist provides an extreme feature of creating and assigning commission profiles to your staff members as the staff is the backbone of a business, to let it reach to heights.
Furthermore, in Salonist Admin can create staff commission profiles and can assign those to particular staff members.
Under the Setup >> Commission section create the profile and assigned the commission profile to each staff.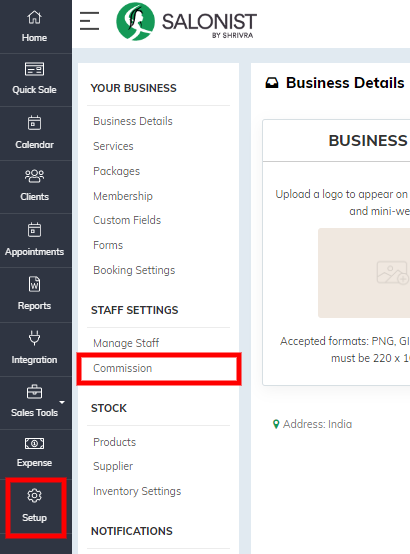 Salonist provides you 3 ways to add commission profiles- COMMISSION BY SERVICES, COMMISSION BY SLAB AND COMMISSION BY PRODUCTS.
1. COMMISSION BY SERVICES: Here, add Commission Profile Name, Set the commission percentages for each services to be provided to your staff member and submit it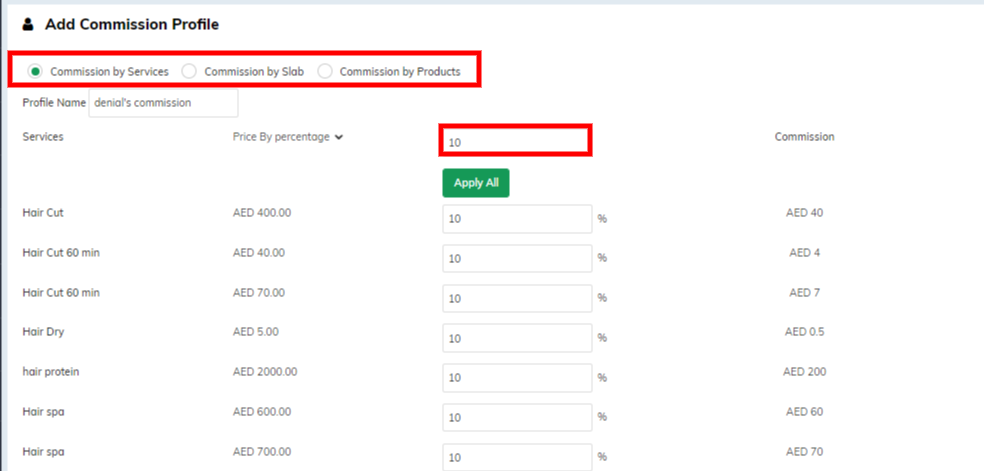 2. COMMISSION BY SLAB: Here Name a profile, choose the period to provide the commission be it- daily or monthly. Set the Amount Slab, which means if any staff provides the services according to the slab defined then he/she will be provided with that commission value/ percentage entered.

3. COMMISSION BY PRODUCTS: Add the Commission Profile Name, set up the Percentages on selling the products by each staff members and save it.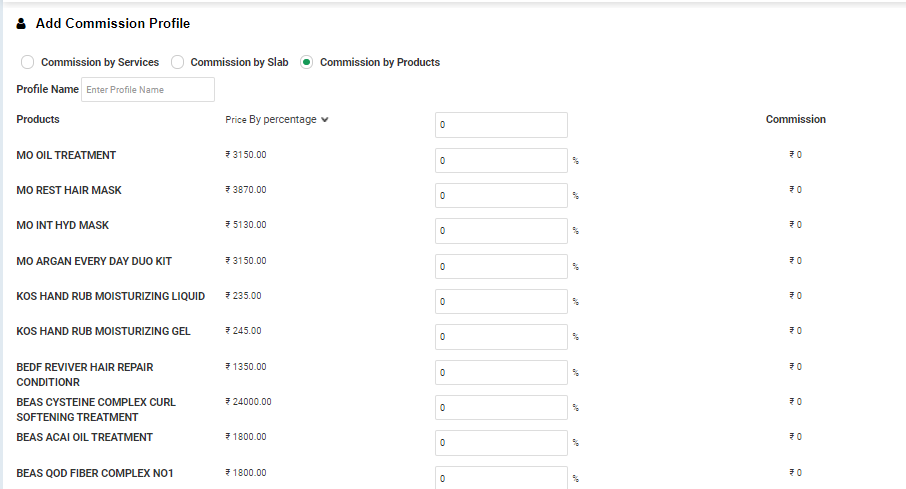 Also, here is the video tutorial for your reference