To add the staff tip
Here is the following steps :
To do
1. Firstly you need to have to enable the option of staff tip button
way to enable the staff tip( setup >> other setting >> Tip options)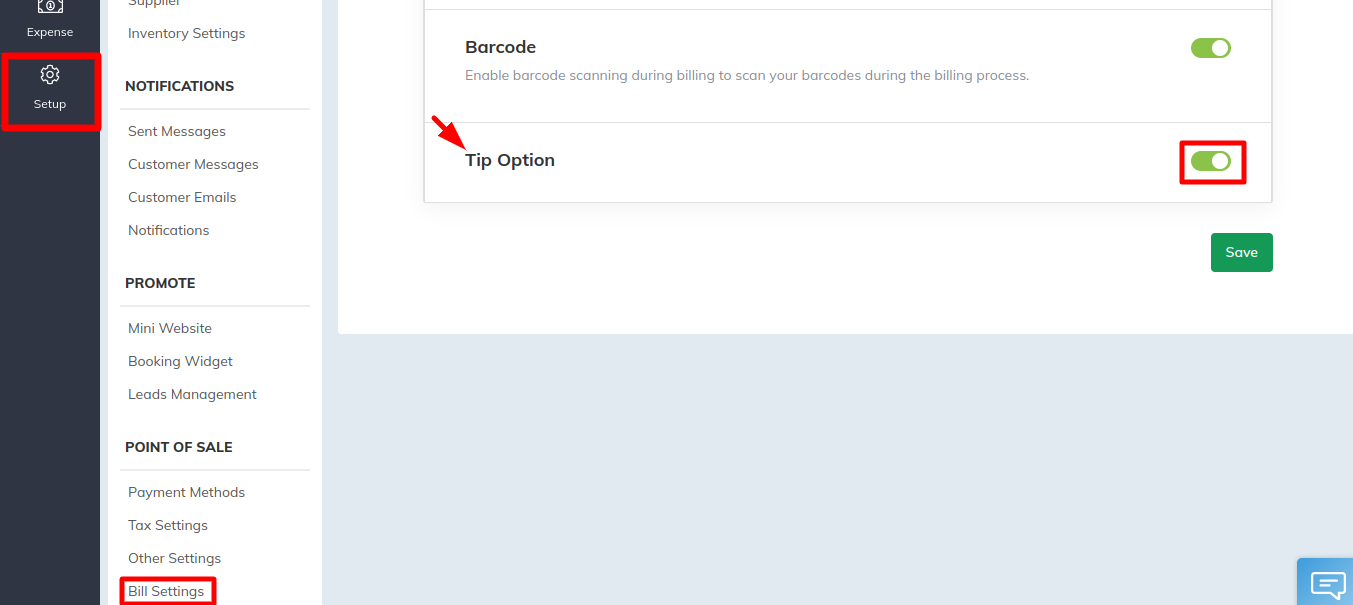 2. Once you enable the tip button now you can add the tip on the quick sale
3.Now whenever you add the services,packages,products at the quick sale you can add the tip with it.
How the tip works:
1. Click on >> Add Tip Button
2. while you add the services while generating bill you can add the tip with it
( choose >> any staff and price to whom you want to give the tip)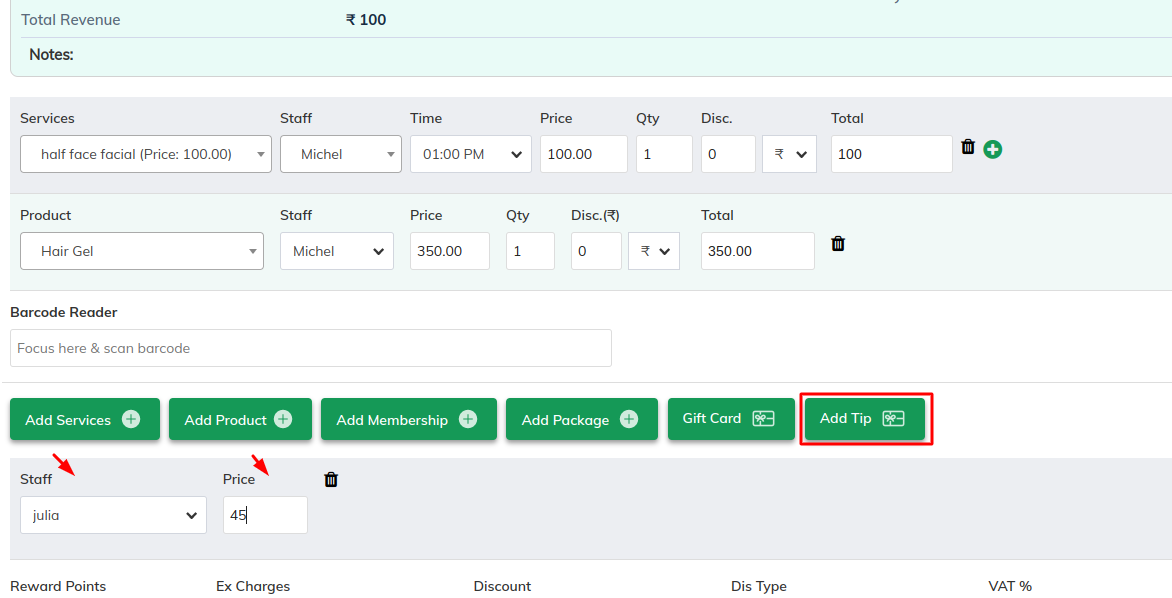 3. Now the tip price will not be added in the total amount you get the report of the staff tops individually in >> reports section