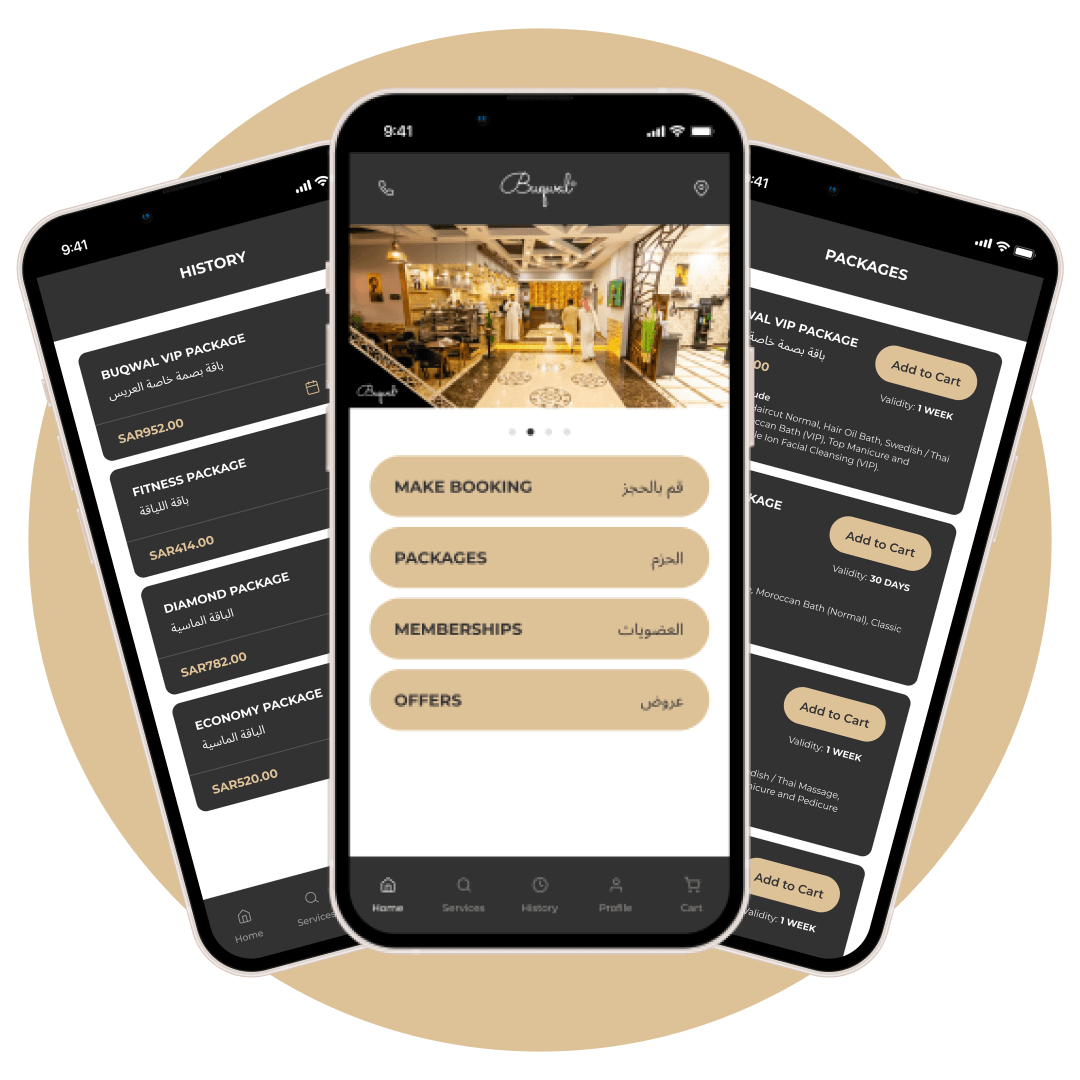 Online Booking
Clients can book, schedule, reschedule and cancel the appointments booking anytime anywhere whenever it's convenient for them.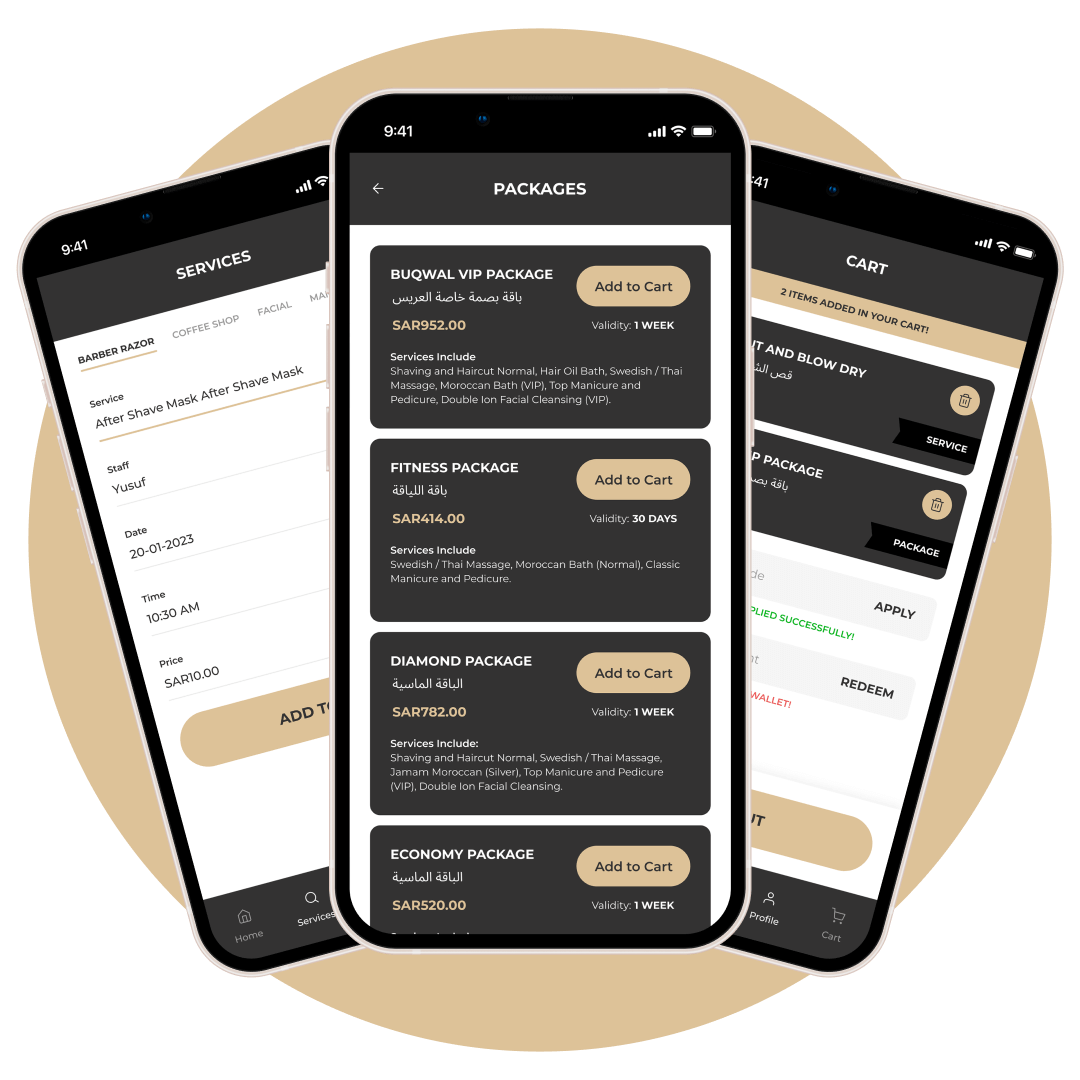 Online Shopping Cart
Give clients an online store that fits in their pocket! Allow customers to browse your digital shelves and put the want-to-buy products, gift cards, memberships, and packages in-app. Let them review, and remove the non-required while checking out the process.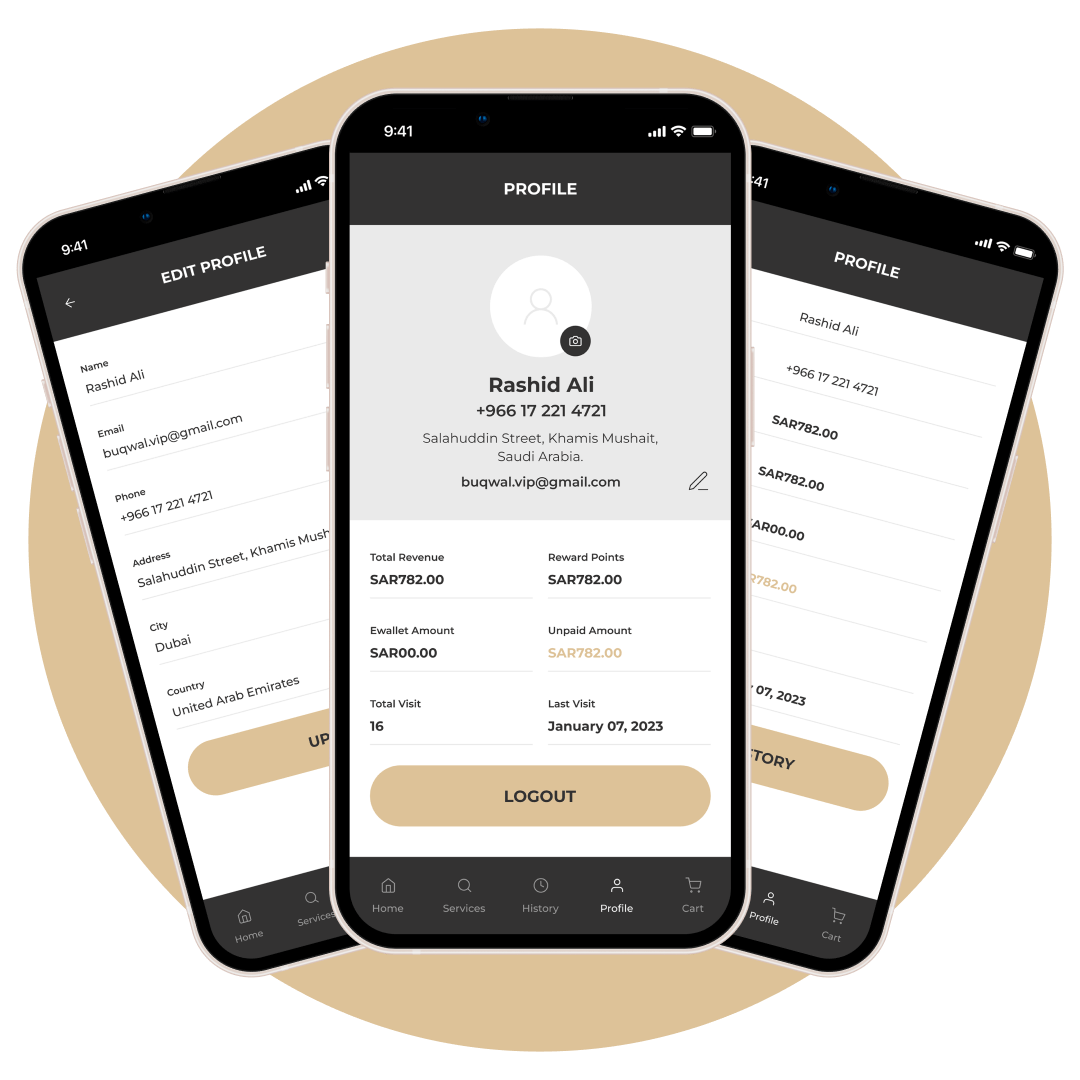 Customer Profile Management
The salon owner can manage every detail of their customer profile with a simple tap. Keep them connected to your business. Allow them to review their bookings, membership history, payment information and more conveniently.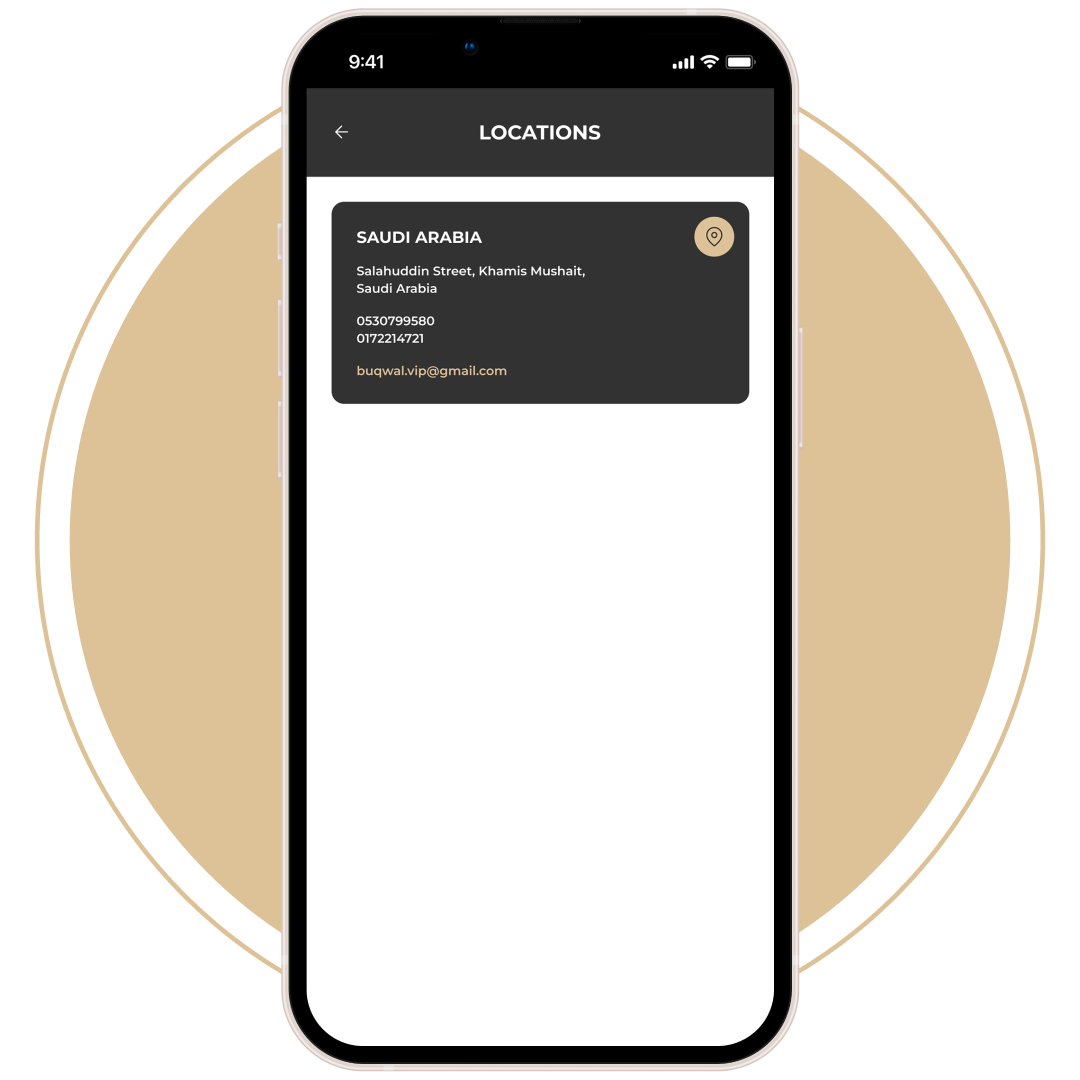 Multi-Location Access
The clients can book an appointment easily from any location conveniently and enjoy your services. All the Salon branches can be accessed and managed from one place by the Salon owner.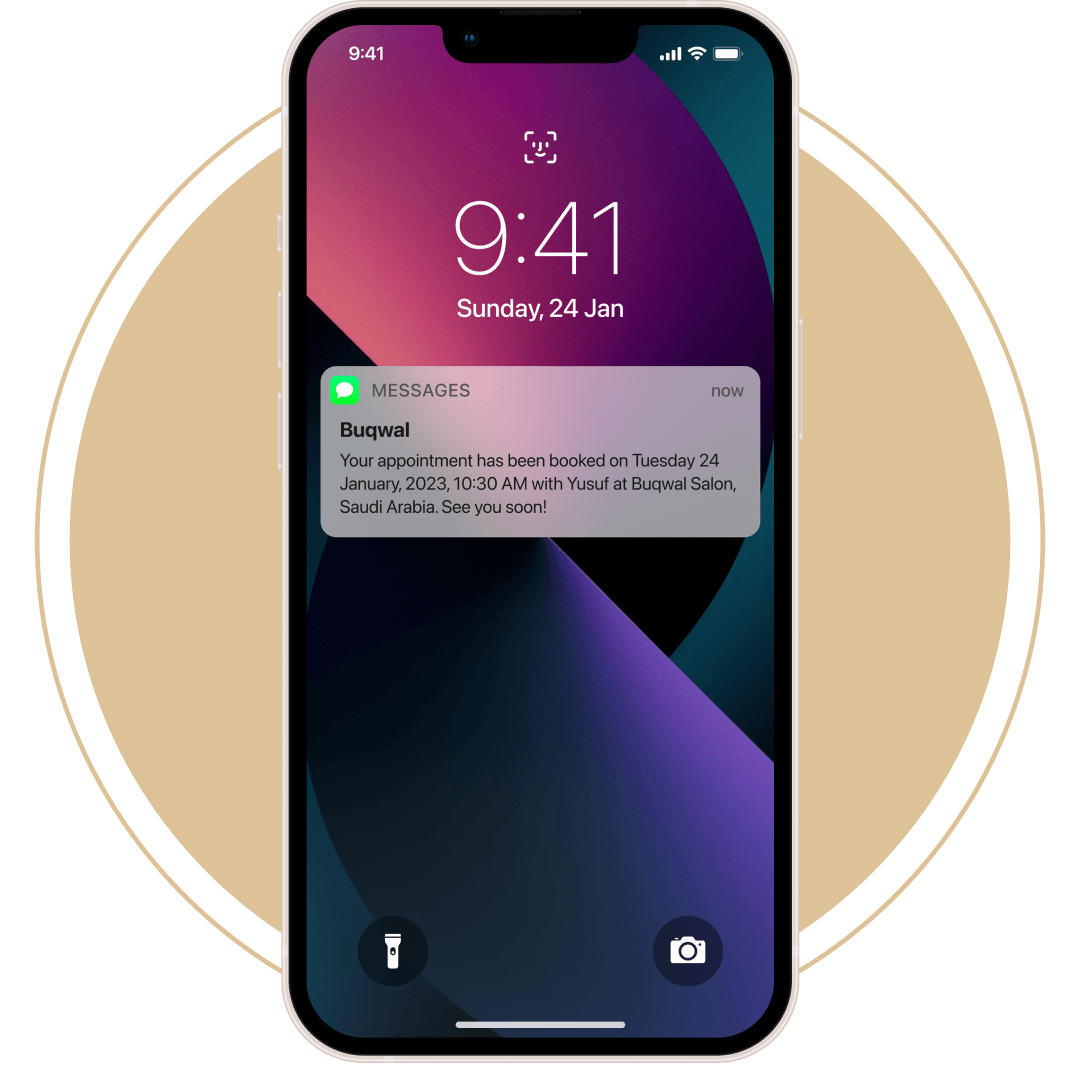 Notifications
Competence is the key to success. We take care of sending reminders, confirmations and rescheduling notifications to the clients regarding appointments, new offers or any pending payments.
Setup is Simple
From app design to launch, we will work with you to create and deliver a unique app that fits your brand.
1
We Design It
Send us your logo, branding colour, and additional design elements you'd like included.
2
You Approve It
Your feedback is vital to ensure that we capture the look and feel of your brand. Our designers will work with you until the app looks just the way you envisioned it!
3
We Deliver It
We'll deliver your app to the Apple App Store and Google Play. You'll get a unique link to share with your clients so they can easily download the app.
Hear What Customers Love About Salonist!
Marion Delahunt
Founder of Customized Couture, Ireland
Marion Founder of CustomizedCouture, Ireland Managing there operations using Salonist. Salonist has been integral in allowing the business to scale. Marion chats about her business and how Salonist allows her to scale up there business #salonistlove
More Customers
Frequently Asked Questions
Yes. You'll need to create a developer account for iOS, Android, or both, depending on where you'd like your Branded App to be available for download. Developer account fees are not included with your Branded App subscription.
Promote your branded app in places your customers already visit to interact with your business: advertise it on your website, in your marketing emails and on social media. Once your app is ready, we'll provide you with a unique link to share with your customers, so they can download the app.
To publish and make your app available in both the App Store and Google Play as soon as possible, our designers need to collaborate closely with your business. We'll adjust our workflow to your availability.
Customers will be able to book appointments, workshops and classes, view your service and class menus, access and manage their customer profile, leave reviews, and shop your online store.
Yes! Your app will have multi-location functionality, available at an additional charge of just $10 per added location.
You can personalize your app's icon, device splash screen, button color, and the external links in the tabs.